Get Involved
Applications Are Now Open
Do you have a magazine or blog that you're working with? Looking for a story idea or do you have a great content idea for the Telluride Blues & Brews Festival? We would love to discuss how we can work together! Please fill out the form below to be considered and we will be in touch.
What We're Looking For
For many years, the Festival has proudly welcomed journalists from around the world and we are honored to welcome you to be part of this great tradition. The Festival offers an unparalleled setting to create amazing content and we look forward to the opportunity to work together.
Our festival has hosted some of the top press outlets in the region covering music, craft beer, and broad market lifestyle. We are looking to work with media partners who have a strong digital and print following, who regularly post high quality content with consistent engagement across social media platforms, produced by established writers, photographers and bloggers.
What We Provide
The Festival provides credentialed Media with access to a Press Lounge located on the west side of the festival grounds adjacent to the Main Stage. Complete with comfortable couches, high speed wi-fi, and happy hour refreshments (beer, wine, coffee, etc), the Lounge will be your festival home-base for the weekend. Members of the press team will be available to assist you and answer any questions you may have. The Lounge will be available for you to utilize for pre-arranged interviews. If you need artist publicist contacts to schedule interviews, please let us know. Wi-fi and work spaces will be available in the Lounge to file stories and edit photos.
Please let us know if you are interested in scheduling interviews and we will do our best to accommodate requests. On-site artist interviews will be hosted in artist green rooms or the Lounge, unless otherwise noted (based on artist discretion). On the day of the artist's performance, we will be scheduling 15 minute interviews, during which time they can answer questions. A schedule of interview availability will be provided in the Lounge each day. For updates or changes to the festival schedule, please check in with festival representatives at the Lounge.
The Festival provides access to a photo pit in front of the Main Stage for working photographers. Prior to approval, photographers will be required to sign a release detailing the festival multimedia policies and rules of the photo pit.
The Festival In A Few Words...
Don't take our word for how great the Telluride Blues & Brews Festival is! We have compiled some choice quotes and links to some articles below. For story ideas or to cover the festival please contact us below.
"A diamond among Colorado's increasingly crowded music festival scene, pairing a smart cross section of blues talent with dozens of craft breweries" - Denver Post

"Whichever way you approach it you will kick yourself for having never been to the festival before and be lining up for the first tickets released for the following year. Yes, it's that good, just ask the unicorns." - Huffington Post

"Blues & Brews is my favorite" - 5280 Magazine

"The Telluride Blues and Brews is one of the top festivals of Colorado festival season because of three major components — it is nestled in the gorgeous valley of Telluride, the music is always on point and BEER." - 303 Magazine

"If there's a concert venue in the world with more spectacular natural scenery, I'd love to know where it is." - Aspen Daily News

These hallowed grounds were truly a slice of heaven, complete with an all day blues soundtrack that would make you think you sold your soul to the devil for such a deal!" - Glide Magazine

"If you like your blues served with a beer back, this festival is a little slice of heaven." - The Marquee Magazine

"It was yet another great year in Telluride and Steve Gumble and his crew outdid themselves again. We were delighted by old favorites, turned on to up-and-comers, and reminded again why Telluride is one of the most special places in the world." - Listen Up Denver!

"Telluride sure knows how to throw a music festival, especially their Blues & Brews Fest." - Porch Drinking

"The festival showcases the best there is to offer from the world of blues music and craft beer" - Music Marauders

"Across the festival's four nights and three days this year, Blues & Brews saw consistently top-notch performances." - Live For Live Music

"It's improbable yet perfect, this music festival in southwest Colorado." - The Gazette
Photos & Logos
Please feel free to share and use downloadable content. Please credit Telluride Blues & Brews Festival when using. All files are compressed for web use. Print quality photos are available upon request. For hi-res logos and past festival photos, please contact us below.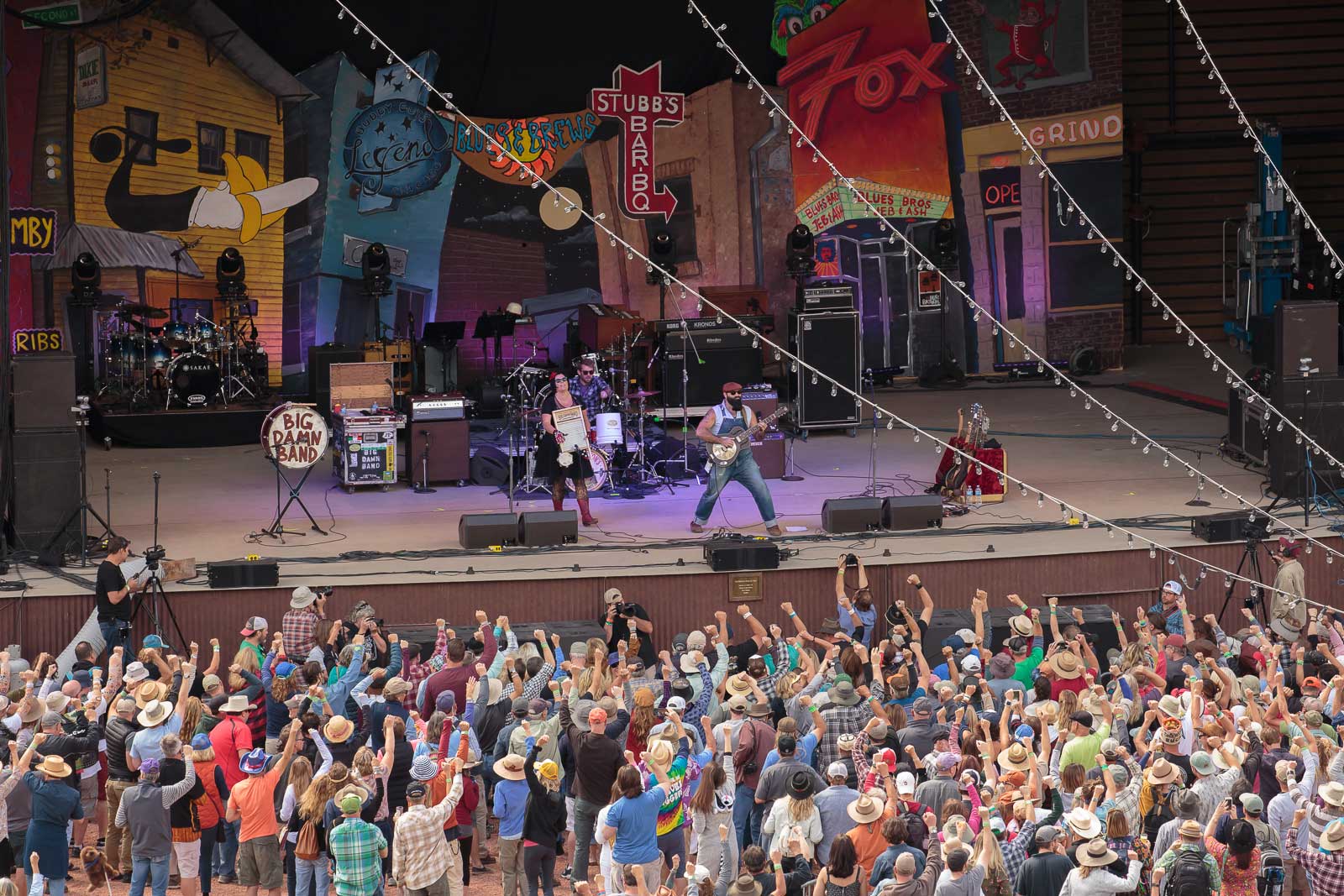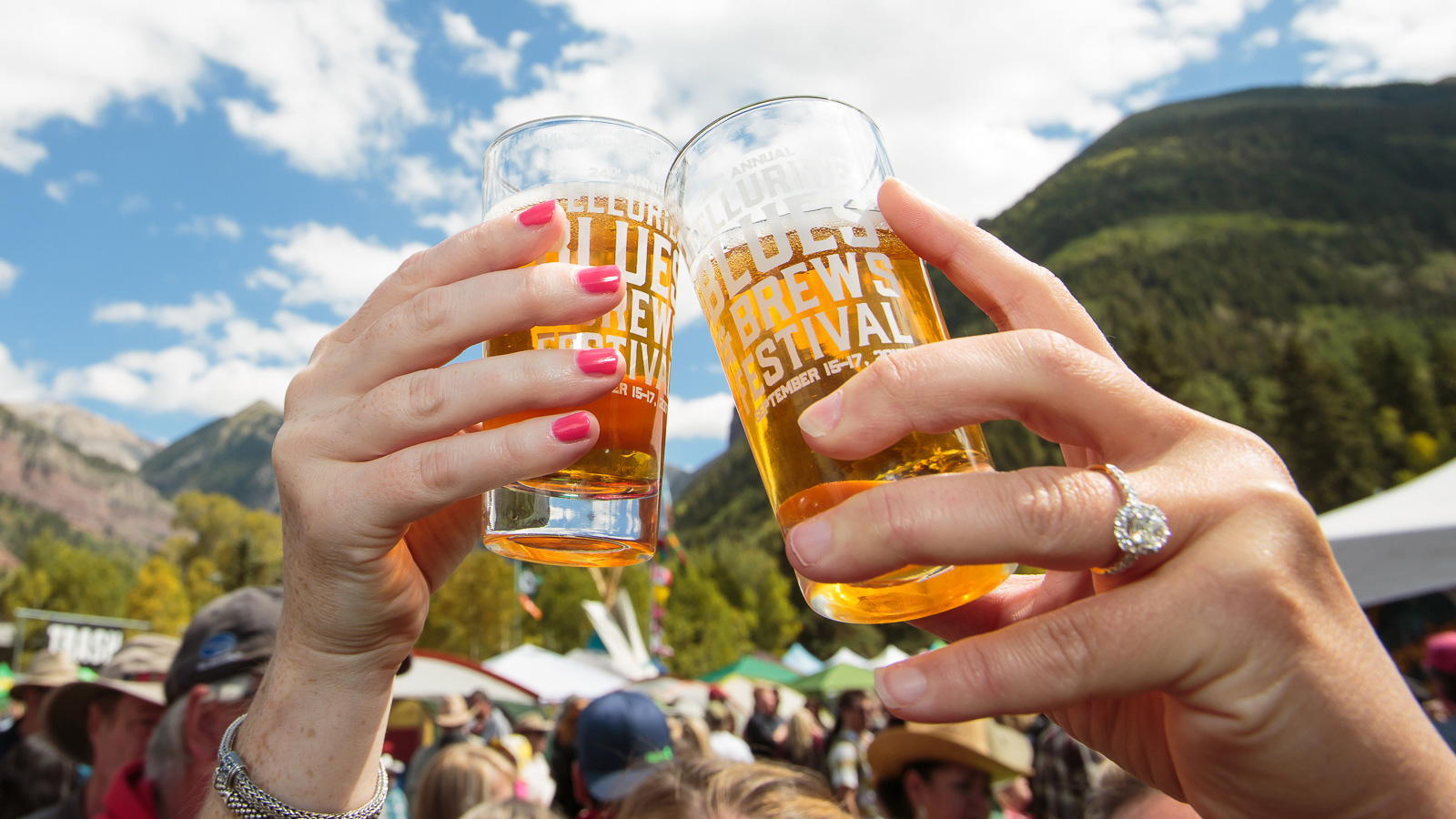 News & Updates
To stay in the loop with festival news and updates, be sure to subscribe to our newsletter below.
Contact Us
For hi-res logos and past festival photos, please contact Jacob Bomersback, Marketing Director. For news and announcements, check out our festival blog here.