2019 Grand Tasting Brewery Lineup
View the full 2019 Grand Tasting Lineup and explore each brewery by clicking here
Every September since 1994, an elite group of America's best craft breweries travel to Telluride, Colorado to showcase their beer and cider. What started as the Telluride Brewer's Festival on Telluride's Main Street, has grown into today's Telluride Blues & Brews Festival, hosting 56 of the best craft breweries in America. Each attending brewery and their beers are unique, showcasing distinct flavors, colors, aromas and personalities. Every beer is a work of art taking months and sometimes years to perfect. Just as our artist lineup showcases a variety of distinct musicians, our craft beer lineup showcases a variety of distinct craft beers.
As the craft beer scene continues to grow, the Telluride Blues & Brews Festival continues to receive an overwhelming number of Grand Tasting Brewer applications! The list has been narrowed down and we're thrilled to announce the 2019 Grand Tasting Brewery lineup. These 56 breweries will pour over 170 styles of beer and cider on Saturday, September 14 from Noon to 3 pm. Cheers!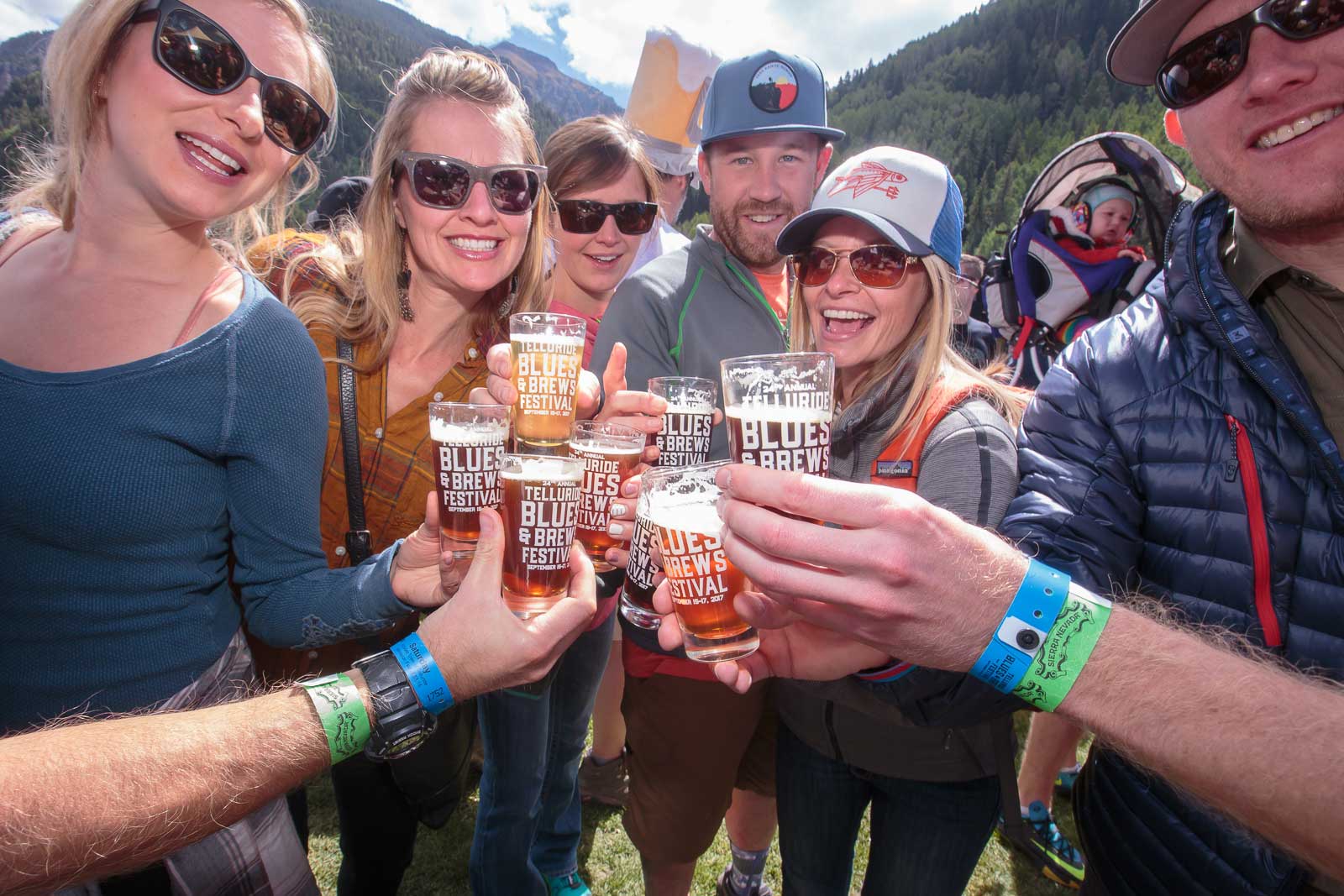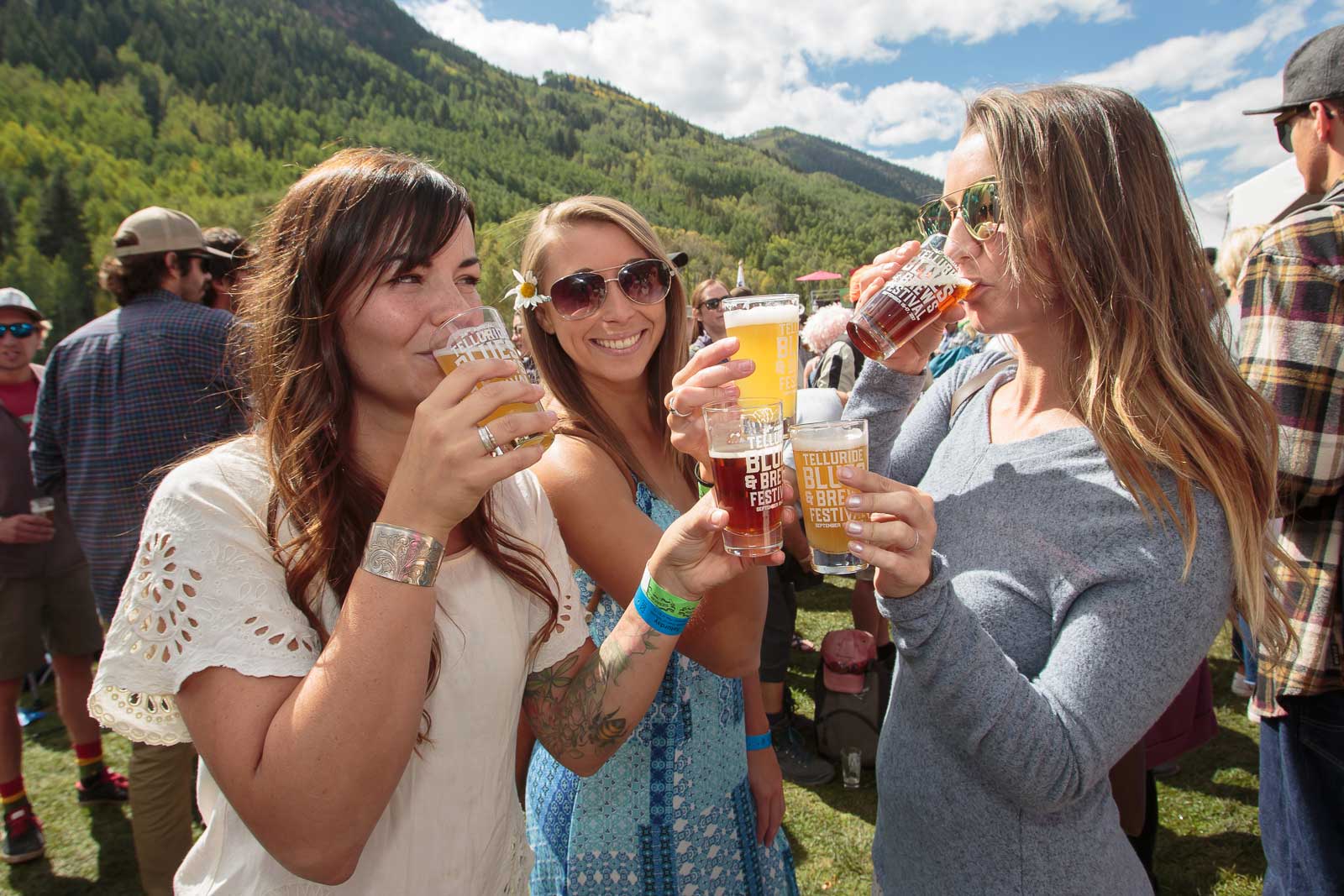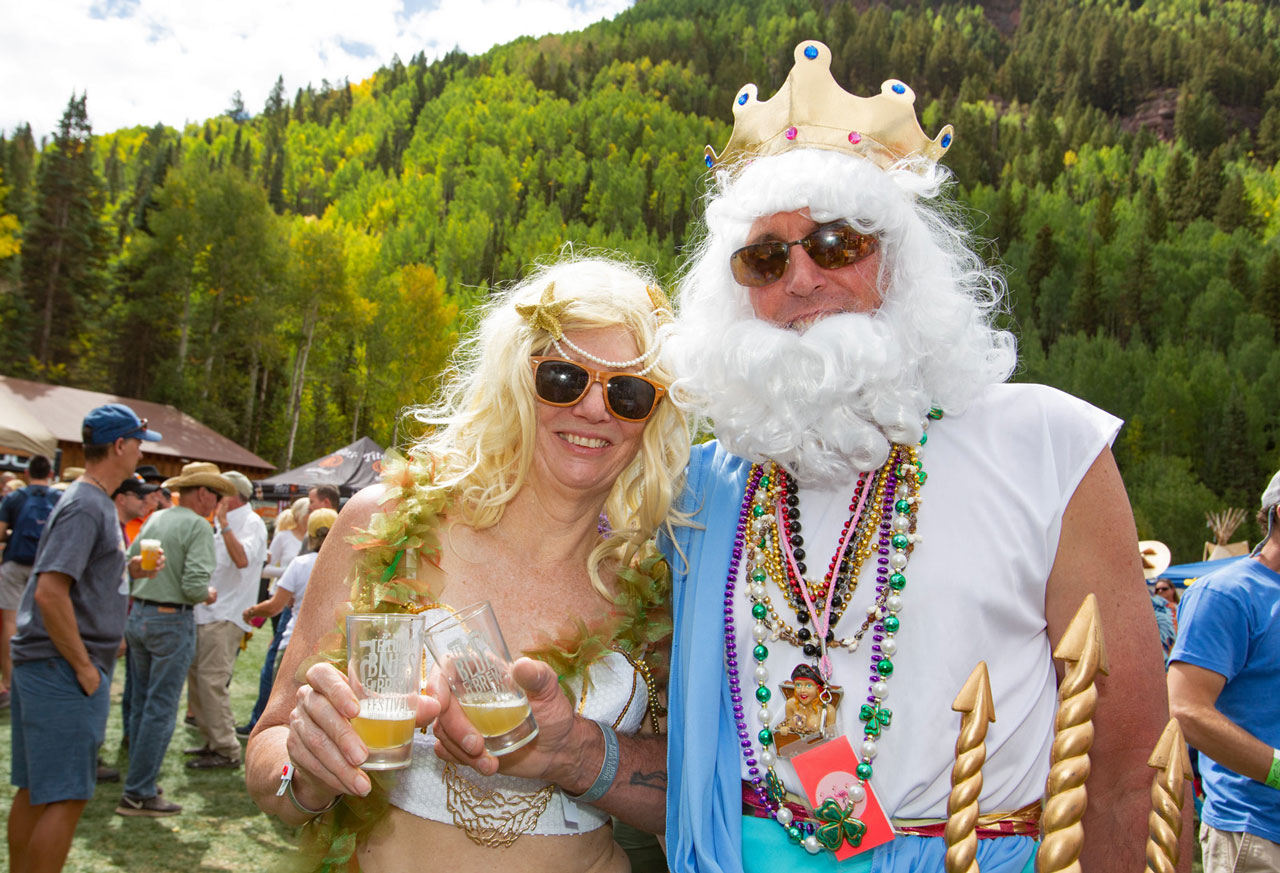 How It Works
If you haven't experienced the Grand Tasting yet you're missing out! As you walk into the beautiful Telluride Town Park Festival Grounds you're handed a special souvenir tasting glass. This tasting glass is your vessel to sample some of the best craft beer in the world. From easy-drinking lagers, to fruity sours and hazy IPAs, the variety of beer styles are endless, while costumes, high-fives, smiles and massive crowd-wide cheers are all frequent.
Throughout the brewery lineup, you'll find national favorites, local treasures and highly acclaimed up-and-coming microbreweries. Long-time festival partner, Sierra Nevada, will be serving up delicious flavors all weekend long including classics and rare creations like the exclusive, Beer Camp special - Back Porch Lager (only available at Telluride Blues & Brews Festival).
Best Of Fest
After you've tried as many beers as you like, it's time to vote for your favorite brewery. When the Tasting is over, the most popular brewery is crowned "Best of Fest" and awarded a trophy on stage. Last year's champion and hometown favorites, Marble Brewery, is back this year to defend their title! To read about their 2018 winning beer styles, click here.
House Of Brews
All weekend long, the Festival features seven different beers on tap from our partner Sierra Nevada Brewing Co, five different styles from select breweries served in the House of Brews. Stay tuned to find out who will be serving these exclusive styles throughout the weekend.
Tickets
2019 tickets go on sale next Friday, March 1st at 10 am (MT). Don't miss out on the opportunity to purchase limited VIP and Early Bird Passes. Cheers and we'll see you this September 14th at the Grand Tasting!